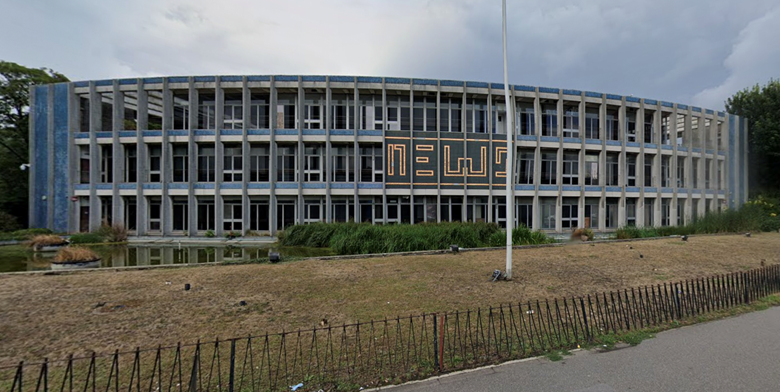 First Bus purchase new site to create new 'super bus depot' in Portsmouth
First Bus have purchased the old Daily Mail processing centre in Portsmouth.
The new site will become a purpose built all-electric site fit to host their new electric bus fleet of the future.
The new depot will take up to 2-3 years to build and represents a significant investment and future commitment to bus services in Portsmouth.
First Bus will be launching 62 brand-new all-electric buses from April 2024 from its existing Hoeford depot site.
First Bus plan to create a new 'super depot' in Portsmouth after it secured the purchase of the Daily Mail Group news centre.
The purchase of the new site, which is opposite their current Hilsea Depot, is part of an expansion to reinforce its commitment to the future of bus services in the local area.
The new depot will become a purpose-built electric bus depot of the future within two years with the capability to run a fully electrified bus fleet of up to 90 vehicles.
The new site is the next step in the company's mission 2035 pledge to operate a fully zero emission fleet and will be a huge leap forward for staff, customers and the local environment.
The construction of the new site will get underway in the next few months and will likely take around two to three years to fully complete, but the electric charging infrastructure for an all-electric bus fleet in the future.
First Bus South Managing Director Simon Goff said: "We are thrilled to have secured this new site and to share the good news with our customers and our colleagues. This will have a massive impact for the better on the daily working lives of our hard-working staff and we cannot wait to share the improvements with our customers as well.
"This represents a significant investment and future commitment to providing zero-emission bus services in Portsmouth and the surrounding areas."
Councillor Lynne Stagg, Cabinet Member for Transportation said:
"We are delighted to hear the news that First will be creating their 'super bus depot' here in Portsmouth. This demonstrates a huge commitment to public transport in our city and will provide a home for the electric bus fleet, helping us to provide clean, zero emission public transport across Portsmouth".
Notes to editors
Image courtesy of Google Maps.
About First Bus
First Bus is one of the UK's largest bus operators. Making journeys easier for our customers, we were the first national bus operator to accept contactless card payments across all of our services and our First Bus App is voted 'best in class' amongst UK bus operators. Our most recent investments are in new, state-of-the-art buses across our key networks. We work proactively with our local authority partners, making a positive impact on air quality, tackling congestion and improving customer experience.
We are focused on First Bus becoming a leader in the transition to a low-carbon future and are committed to operating a zero-emission bus fleet by 2035; we have pledged not to purchase any new diesel buses after December 2022. We also operate the Aircoach network in Ireland.
First Bus is a division of FirstGroup. 
Find more information on First Bus here: First Bus UK News