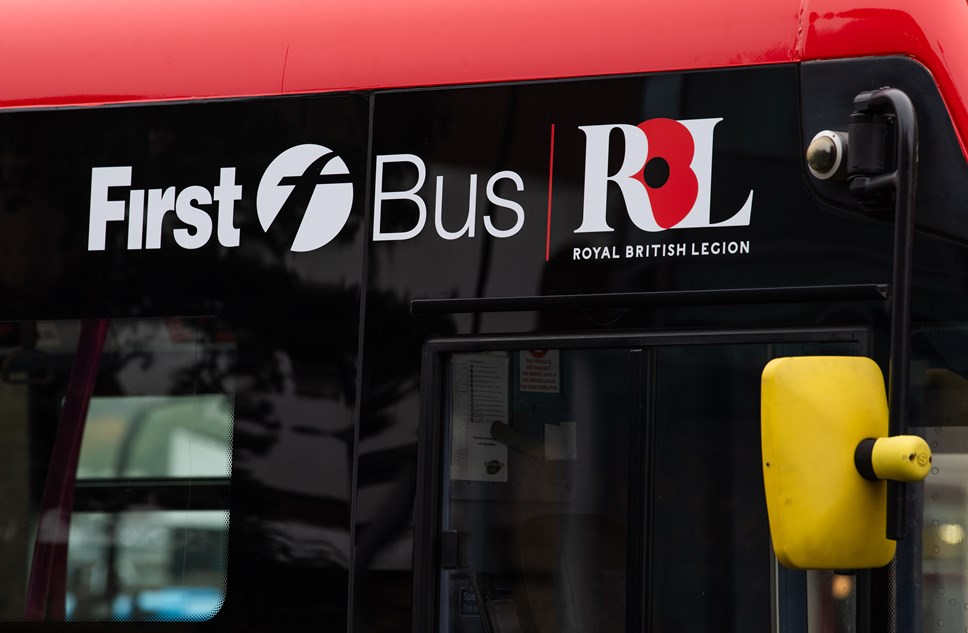 First Bus offers free travel for Remembrance Day to veterans and military personnel across entire UK network
First Bus is offering free travel for all veterans and UK Armed Forces personnel travelling to Remembrance Day activities on 11th & 12th November
Veterans and military personnel will get a free return journey by wearing their military uniform or showing the driver their Service ID card
First Bus has a strong affiliation with the Armed Forces, with many veterans working for the business
Bus operator First Bus is offering free travel for all veterans and UK Armed Forces personnel travelling to Remembrance Day activities on Armistice Day (Saturday 11th November) and Remembrance Sunday (Sunday 12th November).
To be eligible for a free return journey, veterans and military personnel can either wear their military uniform or show the bus driver their Service ID card.
First Bus has a strong link with the Armed Forces community, with large numbers of veterans now working for the business. This gesture is First Bus' way of showing gratitude to those who serve or have served for our country.
During the First World War, on the 11th hour of the 11th day of the 11th month in 1918, the guns of the Western Front fell silent after more than four years of continuous warfare. Every year, this historic moment is commemorated with a two-minute silence on what is now known as Armistice Day.
Simon Pearson, Chief Commercial Officer at First Bus, said: "Remembrance Sunday is an important and solemn reminder of the sacrifices made by so many in our Armed Forces, and we wanted to do something to mark the occasion.
"We have a number of veterans working for First Bus and we're very proud of their efforts and sacrifice. This is our way of saying thank you to them, as well as honouring all men and women who choose to serve and protect the freedoms our country now takes for granted. We look forward to welcoming veterans and serving service men and women on board this weekend."
END
Notes to editors
For further information, please contact Graeme Lafferty, UK External Communications Manager, First Bus UK, 07970 507432 or Graeme.Lafferty@firstbus.co.uk
NOTES TO EDITORS
About First Bus
First Bus is one of the UK's largest bus operators. Making journeys easier for our customers, we were the first national bus operator to accept contactless card payments across all of our services and our First Bus App is voted 'best in class' amongst UK bus operators.
Our most recent investments are in new, state-of-the-art buses across our key networks. We work proactively with our local authority partners, making a positive impact on air quality, tackling congestion and improving customer experience.
We are focused on First Bus becoming a leader in the transition to a low-carbon future and are committed to operating a zero-emission bus fleet by 2035. We also operate the Aircoach network in Ireland. First Bus is a division of FirstGroup.