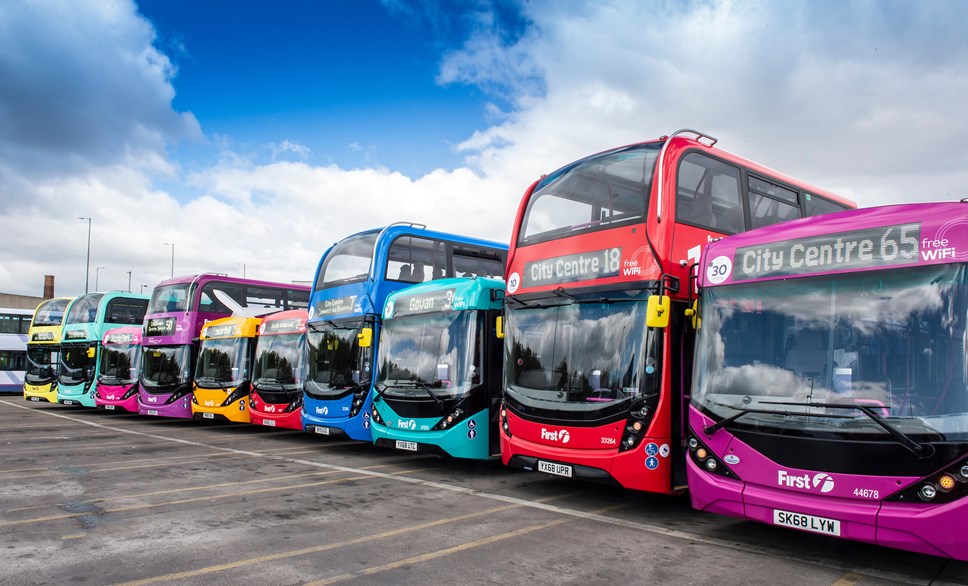 Our Story
About First Bus
At First Bus we work hard to deliver a helpful, friendly, easy to use and reliable service for our customers.
First Bus is one of the UK's largest bus operators. From as far north as Aberdeen to as far south as Cornwall, your local First Bus company is connecting your community; helping people get to work, to education, attend appointments, go shopping or just go out for fun. And we want to be a service you can depend on.
Making journeys easier for our customers, we were the first national bus operator to accept contactless card payments across all of our services and our First Bus App is voted 'best in class' amongst UK bus operators. Our most recent investments are in new, state-of-the-art buses across our key networks.
We work proactively with our local authority partners, making a positive impact on air quality, tackling congestion and improving customer experience. We are focused on First Bus becoming a leader in the transition to a low-carbon future and are committed to operating a zero-emission bus fleet by 2035; we have pledged not to purchase any new diesel buses after December 2022.
We try hard to design bus routes and schedules that meet our local customers' needs and do everything we can to run those services on time.
We train our drivers to drive safely and responsibly, continually reinforcing respect for other road users among our workforce. We expect our drivers to be polite, friendly and helpful. Our driver training emphasises safety and customer service, including keeping themselves, passengers, pedestrians, cyclists and other drivers safe.